First Aid
Training Course in Edinburgh
Adamantine Global offer a range of medical qualifications to suit everyone's needs and budgets. The security industry authority introduced in April 2021, the requirement for door supervisors to hold a minimum qualification of Emergency First Aid at Work. This is for all new applicants and for licence renewals.
Adamantine Global also offer the 3 day Highfield accredited First Aid at Work and the 1 day paediatric first aid training in Edinburgh.

A Range Of Medical
Qualifications For All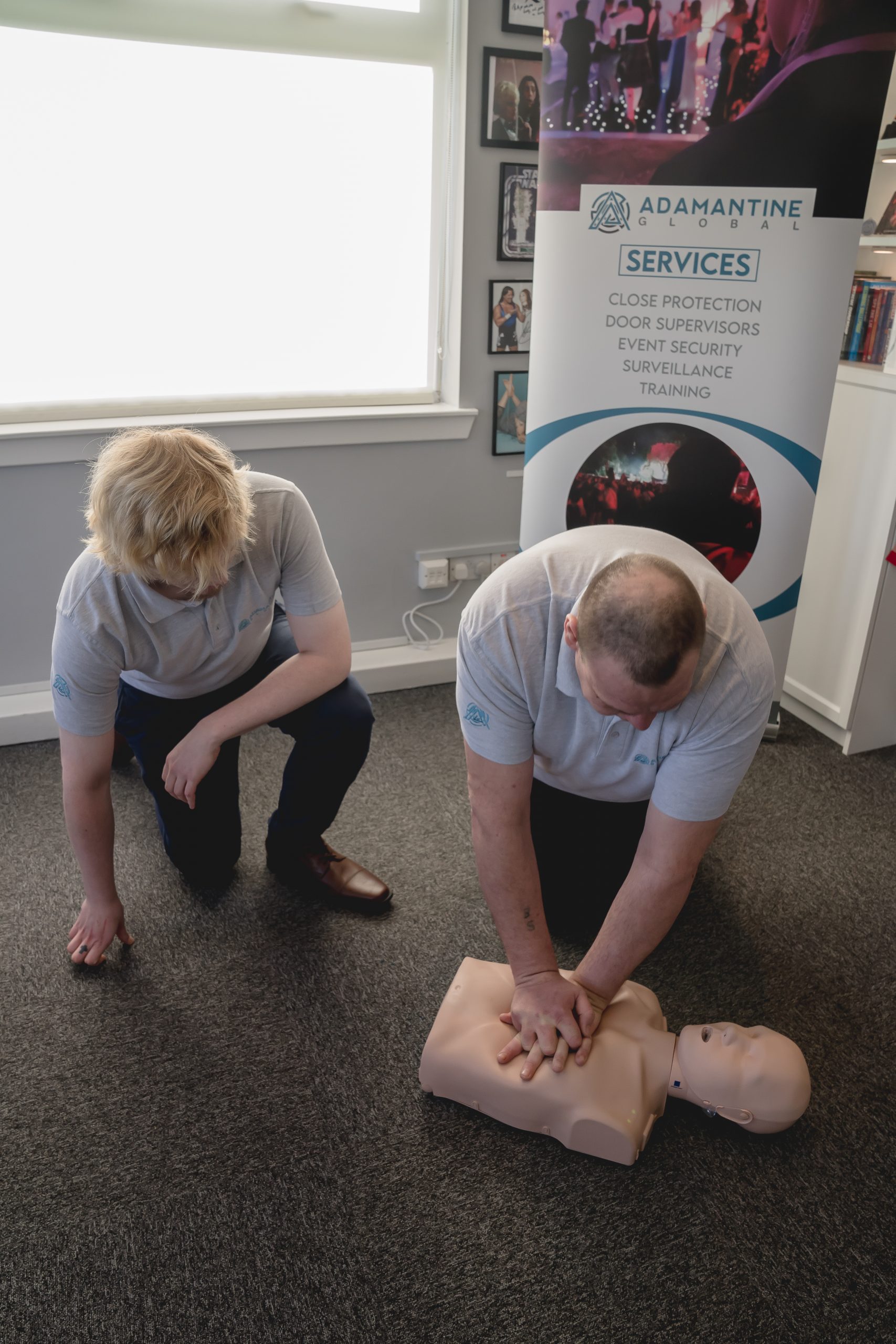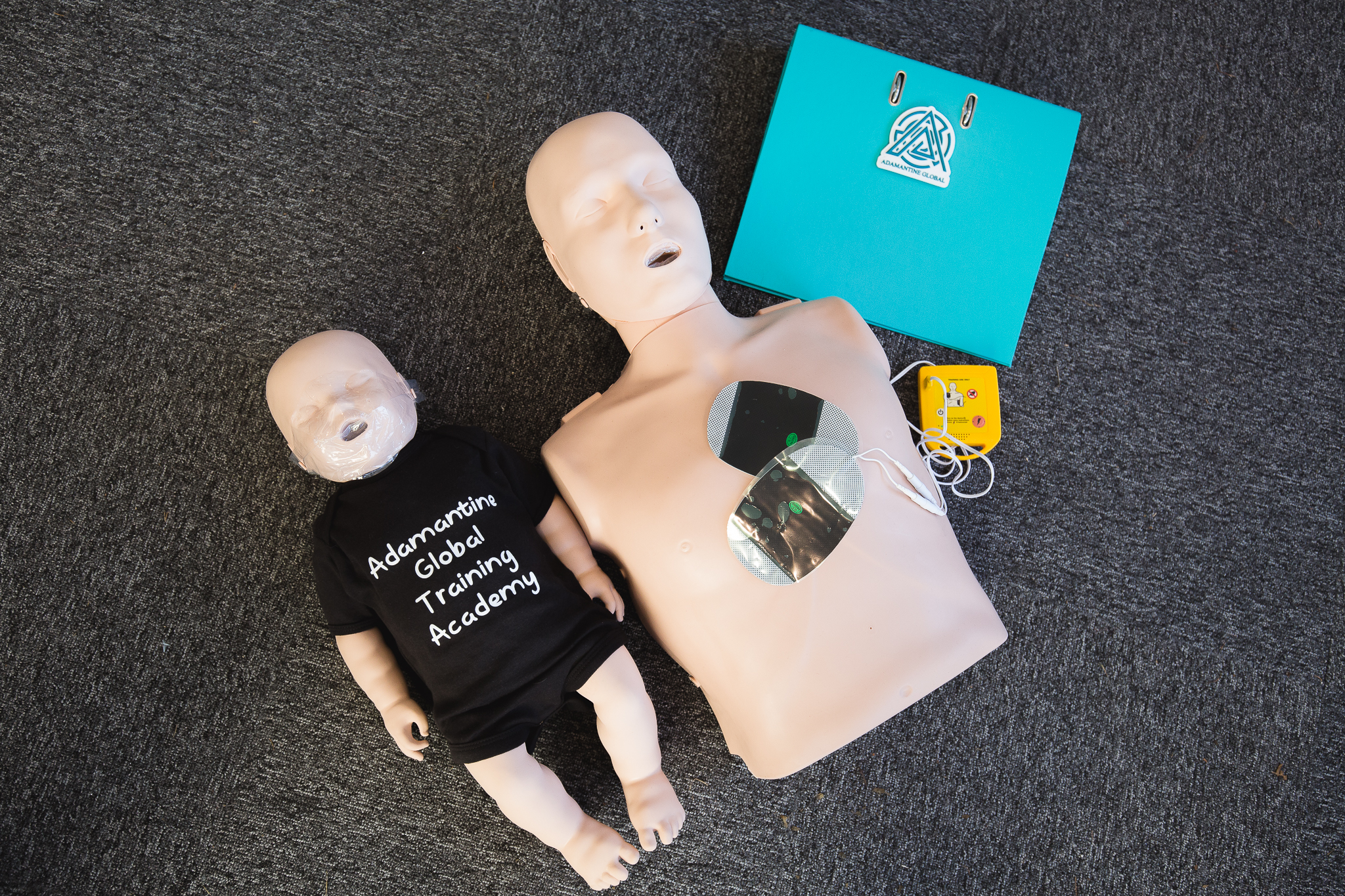 Paediatric First Aid
Paediatric First Aid is a great skill for those who work or live with children including nannies, child support workers, teachers and care givers to name a few. Our paediatric first aid course runs for 6 hours and comes with a world recognised qualification from Highfield Awarding Organisation. During your time at our training academy, you will be taught how to deliver basic life support (BLS) to infants and children, how to care for cuts and abrasions, and the importance of keeping the child calm and comfortable when dealing with any medical situation. 
First Aid At Work
This is the next step on from the Emergency First Aid at Work training and will give you the advanced knowledge of how to operate Automatic External Defibrillators (AEDs) along with an insight into paediatric first aid. You will also gain knowledge on the legislation, roles and responsibilities of a first aider, how to record incidents and who needs to be informed.
How old do I need to be to gain my First Aid qualification?
Although first aid is a vital skill that everyone should have a general understanding of, the required age as stipulated by the awarding body is 14 for Emergency First Aid at work and First Aid at Work.
How long does First Aid training take?
This depends on the qualification. The Emergency First Aid at Work course is 1 day and gives you the basic skills you will need to help someone until qualified medical help arrives. First Aid at Work is a 3 day training package which covers the basics and looks more at serious illness combined with scenario practical training. The First Aid at Work is a level 3 Qualification.
What skills will I learn on the Emergency First Aid at Work course?
You will learn everything from controlling bleeding, identifying signs of shock, the recovery position, how to keep yourself safe when treating a casualty and CPR combined with the use of a defibrillator. All the vital skills you will need to help a casualty in the immediate whilst waiting for an Ambulance to arrive.
Booking This Edinburgh Training Course